Come and enjoy a relaxing time to relate and connect with other women from Orangecrest Community Church and Church in the Valley.  We will hear from Deborah Bullock about how to develop responses that open doors in our life. The retreat is for women (ages high school & up) who are regular attenders at CIV or OCC.
Nursing mothers with infants six months and younger are welcome to attend. Accommodations will be provided for mothers with babies.
Date & Location: September 7-9 at the Murrieta Hot Springs Conference Center
Guest Speaker: Deborah Bullock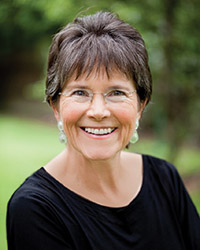 DEBORAH BULLOCK and her husband, Harold—the founding and senior pastor of Hope Church in Fort Worth, Texas—have been married 43 years and have three grown children and six grandchildren.  She has a B.A. from UCLA and a M.Div. degree in theology from SWBTS.  She is a former feature writer, kids' ministry director, and stay-at-home mom. Deborah has spoken at conferences and women's meetings and recently created the innovative NRG Curriculum for kids.
FAQs
How many beds in a room?
There are six beds in most rooms.
What's included in the registration fee?
2 nights lodging, 4 meals (Friday dinner & Saturday meals), and session materials.
What time is check-in on Friday? Is dinner included?
Check-in is 4:00pm-6:00pm on Friday. Dinner is included.
What time does the retreat begin and end?
Dinner begins at 6 pm on Friday. The last session ends at 10 pm Saturday night. After this, there is free time until Sunday morning check out. Breakfast on Sunday is not included.